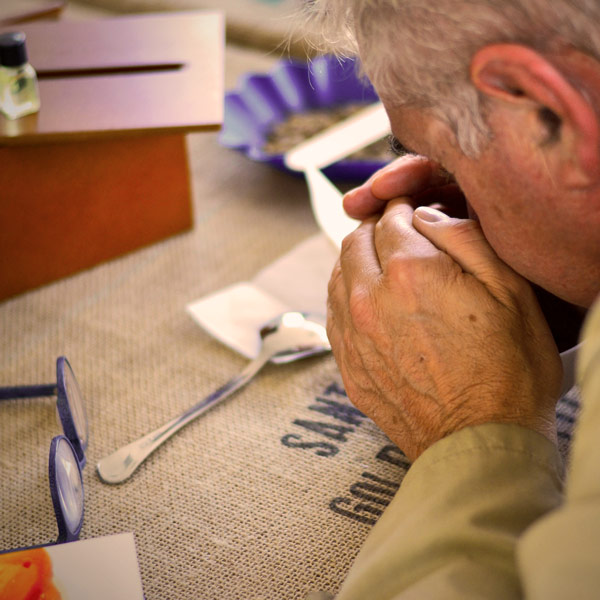 Sensory Analysis
The sensory analysis puts man right in the middle, requiring his opinion about the sensations given by a product or a service.
The taster can be a customer or a specialized referee, a professional of sensorial analysis. Anyway, he never works alone but always in a team called "panel", directed by a panel leader.
They are all requested to fill a data sheet, giving marks to some product characteristics.
"It seams easy, but it is the most difficult thing in the world. Coffee is a microworld, a Divina Commedia to be read in 30 seconds, a sensorial kaleidoscope."
The sensorial analysis can be applied to everything interacting with a person: textile, environment, fashion, cosmetics, advertising and transportation.
Obviously, drinks and food, especially that ones with hedonistic contents, are evaluated organoleptically, therefore they are historic witnesses of the sensorial analysis.
Most of coffe smelly molecules derive from not volatile elements of coffee raw grain, decomposing during the roasting process.
Nevertheless, the green coffe has aromatic substances of its own and scent precursors that may change before the roasting process.
Coffee is something aromatically very complex.
Il Caffè è un prodotto aromaticamente molto complesso.